Home > Travel Log > Tokyo
Tokyo Travel Log: Akihabara (Akiba)
Akihabara (often abbreviated to Akiba) is an up and coming part of Tokyo, Japan. It is barely mentioned by current editions of most guidebooks, but is an essential visit for anyone with more than a vague interest in Japanese geek "otaku" culture (computers, electronics, manga, animé, computer games etc.). Akihabara is easily reached from most parts of Tokyo, being on the Yamanote line between Ueno and Tokyo stations, and on the Chuo line from Shinjuku. Even if you're not into geek stuff, there are more than enough wacky things going on to warrant a visit or two. Alongside Harajuku, Akihabara is one of the best places to people watch in Tokyo.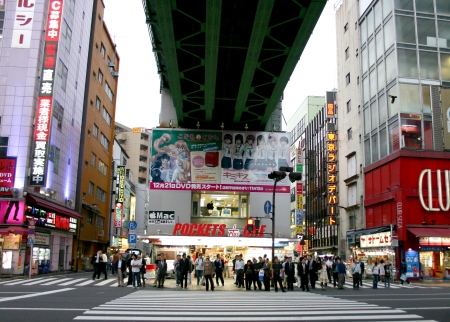 Akihabara started off as a district of electronics shops (cameras, televisions, etc.) but shifted focus to computers and consumer electronics (particularly mobile phones). Now the emphasis seems to be shifting to entertainment such as DVDs, animé, manga, Gundam robots, Godzilla memorabilia and unidentified goods. If you are interested in anime, manga or Gundam you will not fail to spend a lot of money in one of the many 7 storey stores that sell such goods along the main Chuo Dori thoroughfare. It is great to see manga and animé characters everywhere - they are even used on advertising billboards: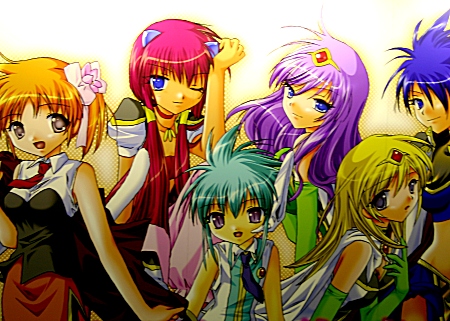 One of the many manga and animé stores in Akihabara: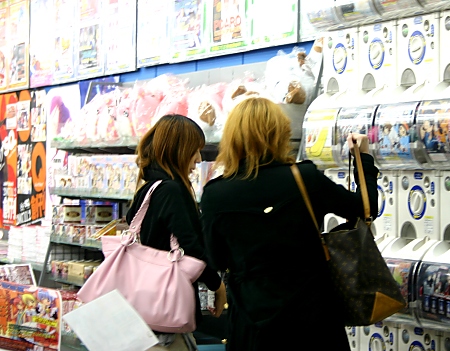 Akihabara is also spawning its own popular culture. Since the first maid café opened in 2000, it has spawned a host of imitations. Maid services have also spread to other areas including opticians, foot massages and beauty parlours. Maids are also to be found posing and advertising a wide range of other otaku goods and services. They instil a general feeling of Moé in the Otaku, which encourages them to spend money.
Akihabara's station Electric Town exit is the best place to look for maids and other cute girls: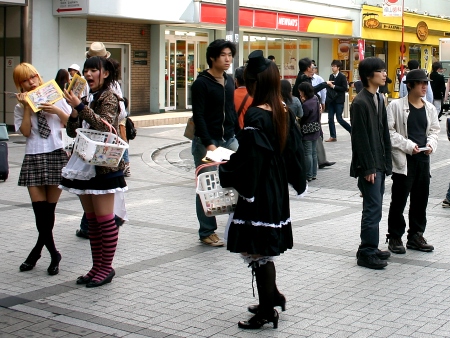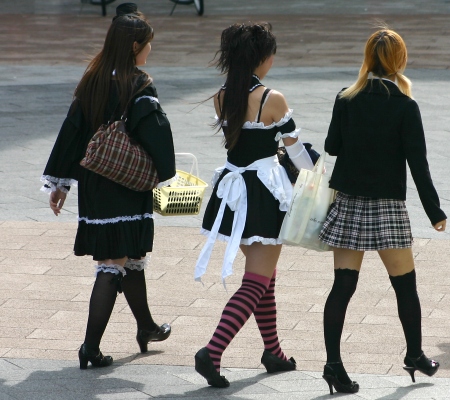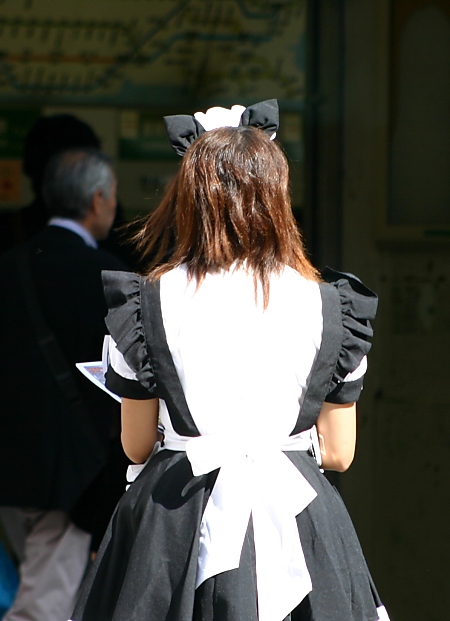 Further up the street towards Chuo Dori were more maids: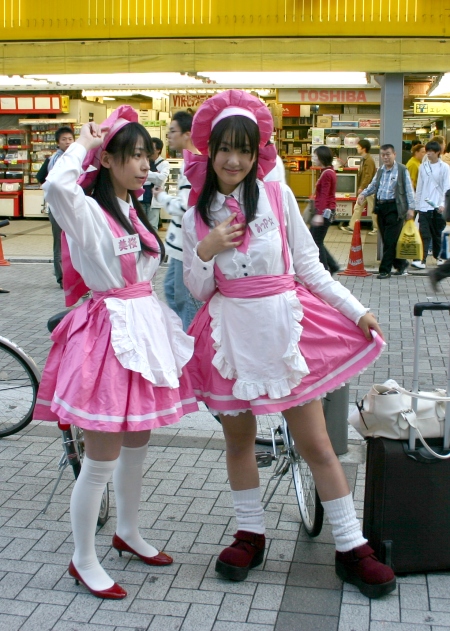 This maid was attracting a lot of attention outside Akihabara station's Electric Town exit: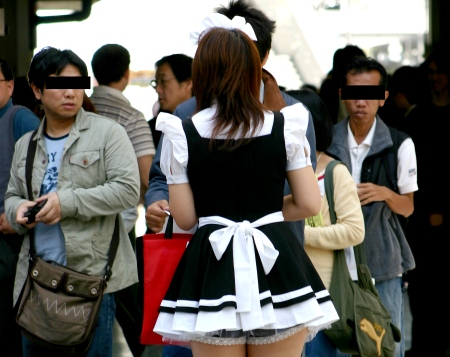 There are a huge number of maid cafés in Akihabara. Not all of them are staffed by maids. The St. Gracecourt café featured cute nuns instead of maids: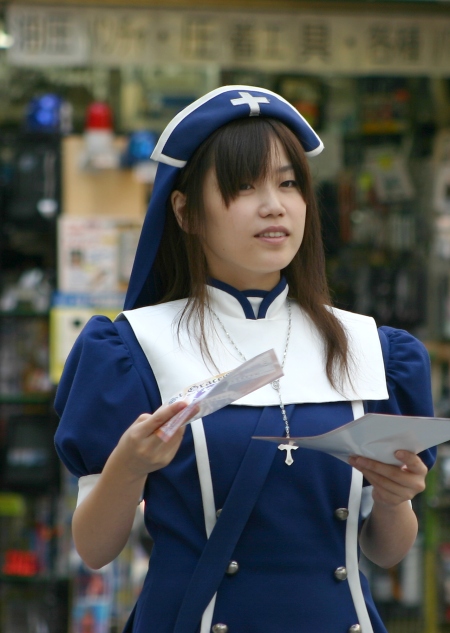 I should have visited this café!
On Sunday afternoons the Akihabara maids and other assorted promotional girls (and some men) seemed to really enjoy the attention from photographers, although they were a bit shy the rest of the week. I didn't summon up the courage to visit a maid café though. They're not actually very easy to find as most are on the upper floors of buildings and not all have English signs. This probably explains why there is the need to despatch a maid or two to Akihabara station to find more customers.
Not all of the girls were dressed as maids. Many Otaku love girls wearing glasses (Meganekko) and wearing cat's ears (Neko), so few Otaku will be able to resist this girl: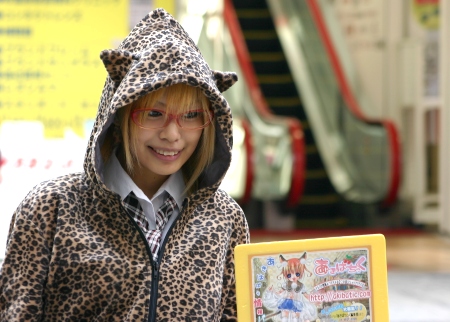 Sadly, like the rest of Tokyo (and perhaps Japan), the shopkeepers don't like photographs being taken inside their stores. So to see the incredible array of manga, anime, figures and robots on offer you'll have to go there yourself. The range of animé, manga and computer games on sale in Japan is far wider than that available in the West. Still, there were plenty of interesting things to photograph on the streets: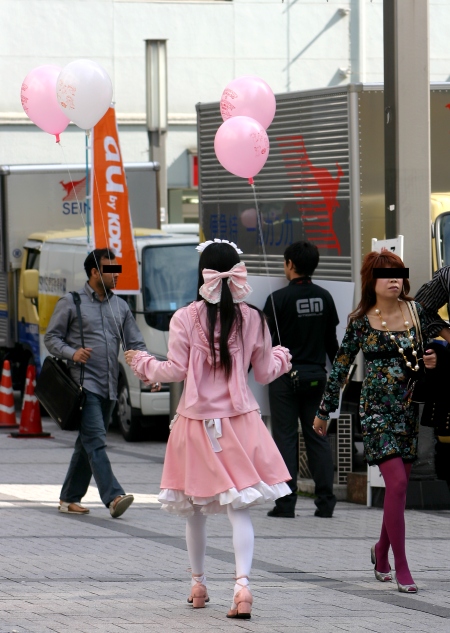 Kawaii!!! This was one of the cutest things I saw in Japan!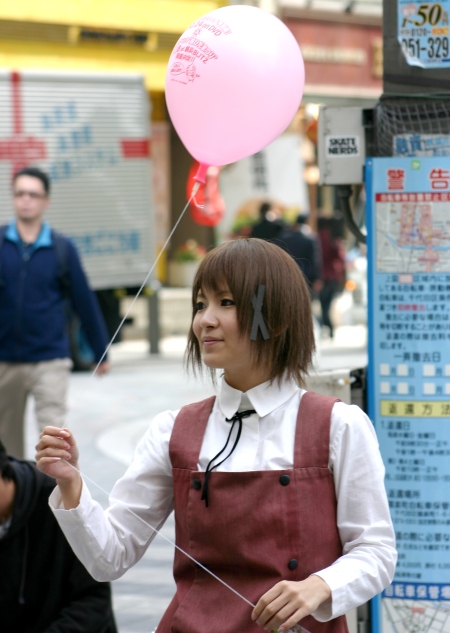 If you've never been to Japan then you won't be able appreciate just how noisy the place is. Akihabara is no exception. Not only do stores have to have music blaring, video screens full of advertising jingles and half a dozen different DVDs playing, they have to put salespeople outside the shop with microphones so they can get their message across in all the din: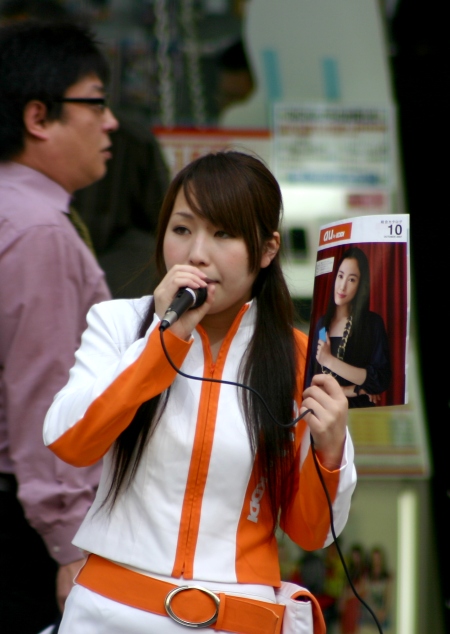 Be sure to visit Akihabara several times during your visit to Tokyo, as you will have a greater chance of seeing something wacky going on. If you are interested in Tokyo's Otaku culture, it may also be worth visiting Ikebukuro and Nakano Broadway.
If you can't wait to visit Akihabara then an alternative is to shop at TokyoToys. This online store has a great selection of Japanese goods and they ship your goods to all over the world!