Tonight Dollfie Kizuna AI – IS – Miku Hatsune
Just for fun I thought it would be interesting to put Miku Hatsune hair onto Dollfie Dream Sister Kizuna AI.
I'm kind of impressed with the results… but what do YOU think? Let me know in the comments section below!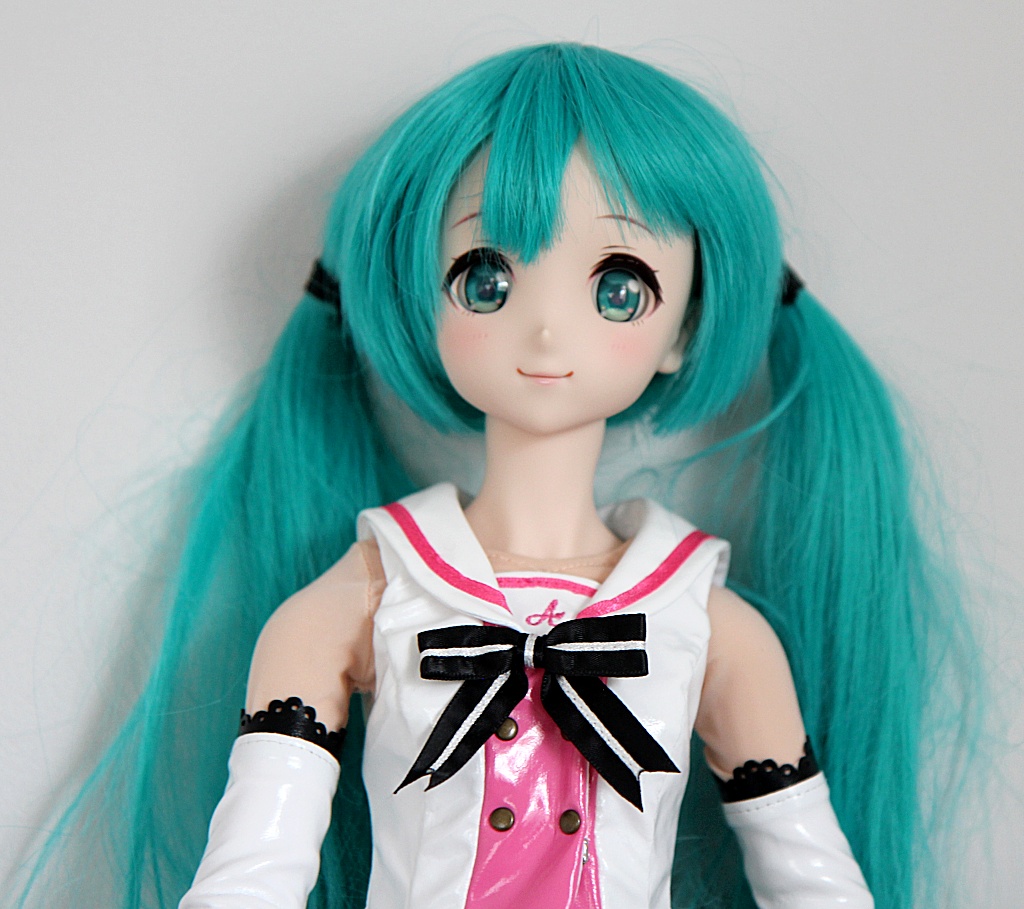 The turquoise Miku wig definitely suits Kizuna and is a pretty decent contrast with her white and pink stage outfit. The wig is also an excellent match to Kizuna's default eyes.
Here's a photo of my current three Dollfie dolls. This rug arrived today from AliExpress and all I can say is… if you have a cat then do not buy this rug for your dolls!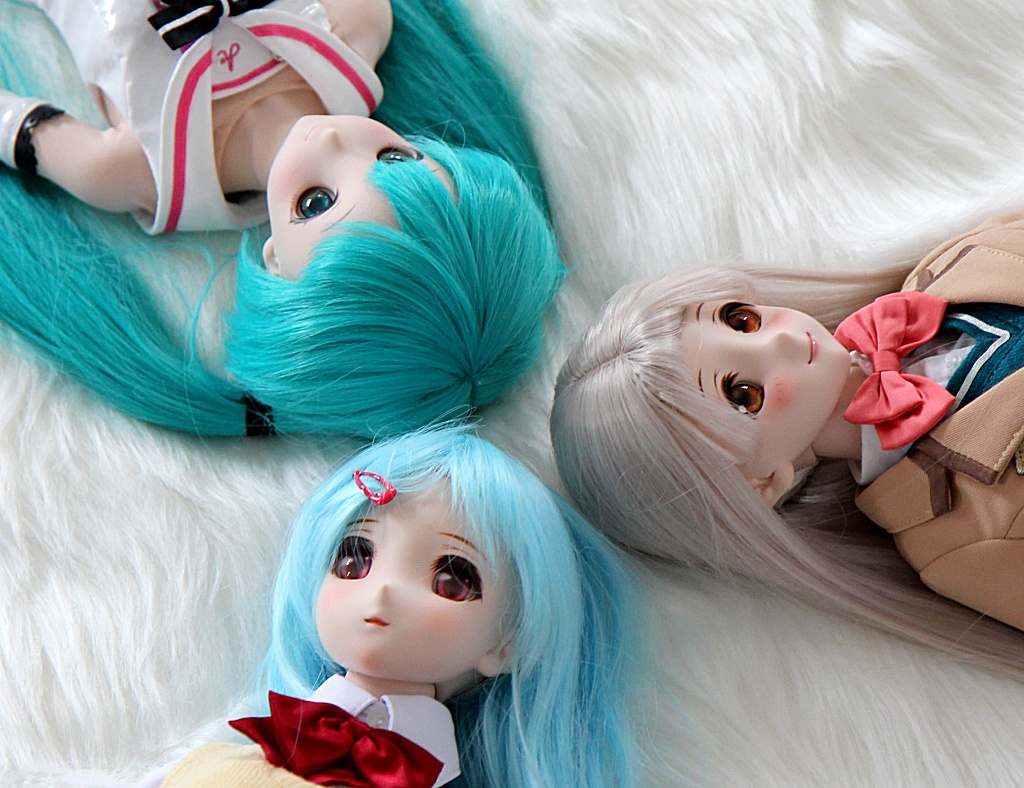 I'm sure I've seen this pose in anime shows before. In case you were wondering, it's Dollfie Dream Dynamite at the bottom with the blue soda hair. Kizuna AI with Miku Hatsune wig is top left. We're not too sure who the new girl to the right of the photo is.
… of course it's Uzuki Shimamura but today she's wearing a new silver wig from AliExpress. We're hopeful it's a good base to make a Chii from Chobits cosplay outfit. The wig is actually very nice indeed, and is a decent fit for Dollfie dolls unlike other generic BJD wigs we've bought before (as I understand it the Smart Doll head circumference is slightly smaller than that of a Dollfie).