Cool Ball-Jointed Doll Sleeping Bag from AliExpress
Here's a photo of Dollfie Dream Sister Uzuki snuggly tucked up in a Dollfie-sized sleeping bag. I found this item here on AliExpress and it's just the thing if you want to go travelling with your dolls.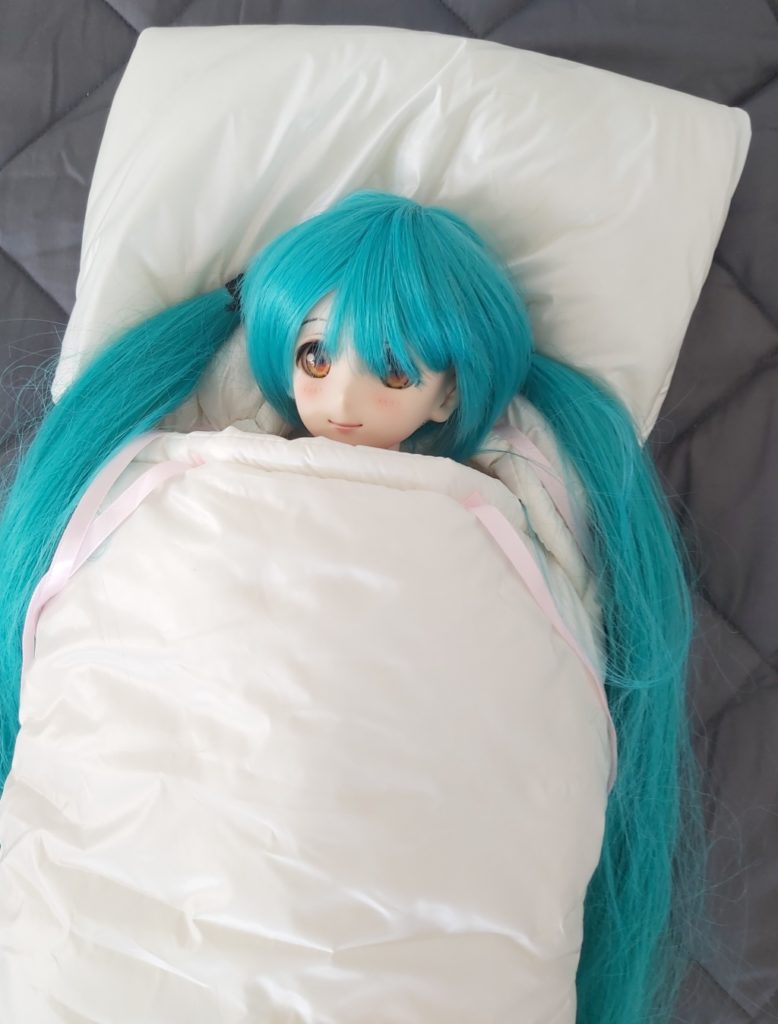 Each sleeping bag sleeps one doll. If you're worried about your girl's (or boy's) face then the top of the sleeping bag does fold over and has ties so you can keep your doll safe on even the longest journey.
I've ordered another sleeping bag – this time for Azone Pureneemo dolls. This will be a great accessory for when I take them out for photoshoots. Here's an Azone Pureneemo snugly tucked up inside the smaller size of doll sleeping bag. This one will also fit Barbie dolls and other similar sized dolls…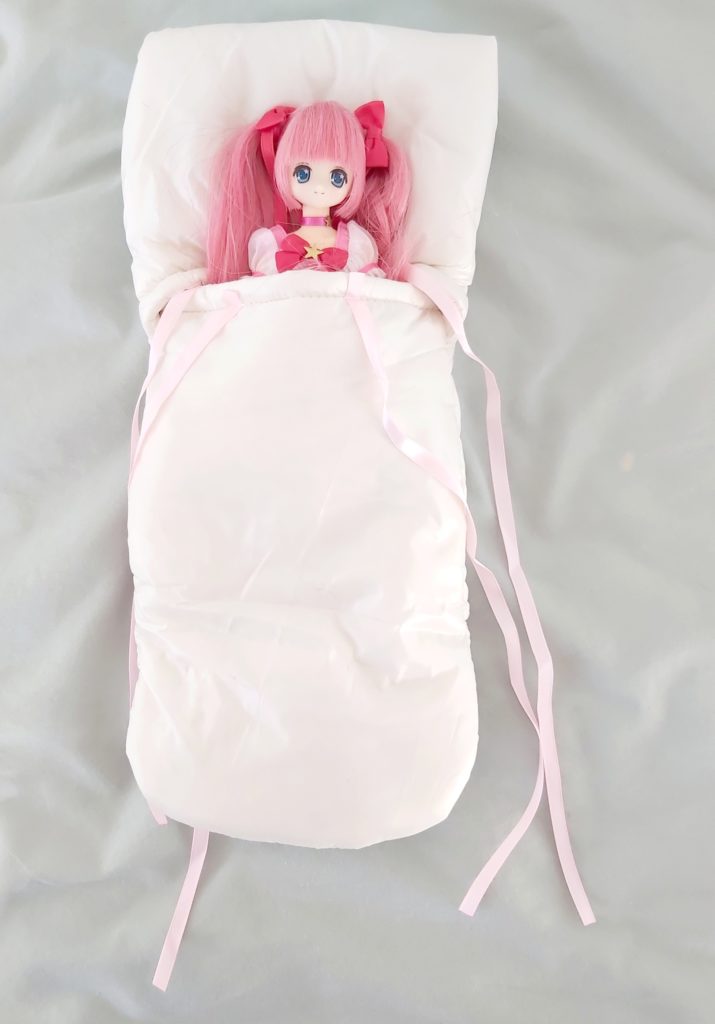 Incidentally this smaller sleeping bag is too small for MDD, DDP, YOSD or other 1:4 sized dolls.
I should also mention that Volks also sell an official Dollfie carrying case. We have the Miku Hatsune styled version, as shown below: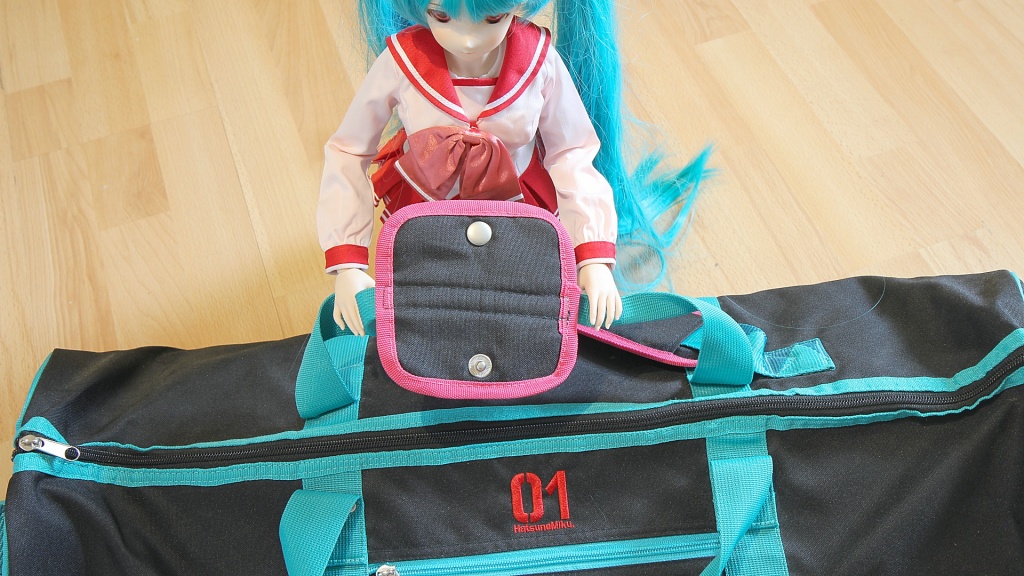 This carrying case is wonderful for carrying your doll around for photoshoots or attending conventions. On the downside it is a little on the large size, but at least it has handles and shoulder straps. Unlike the sleeping bag there are also plenty of pockets for carrying accessories.
Towa assures me that the interior is large and very spacious: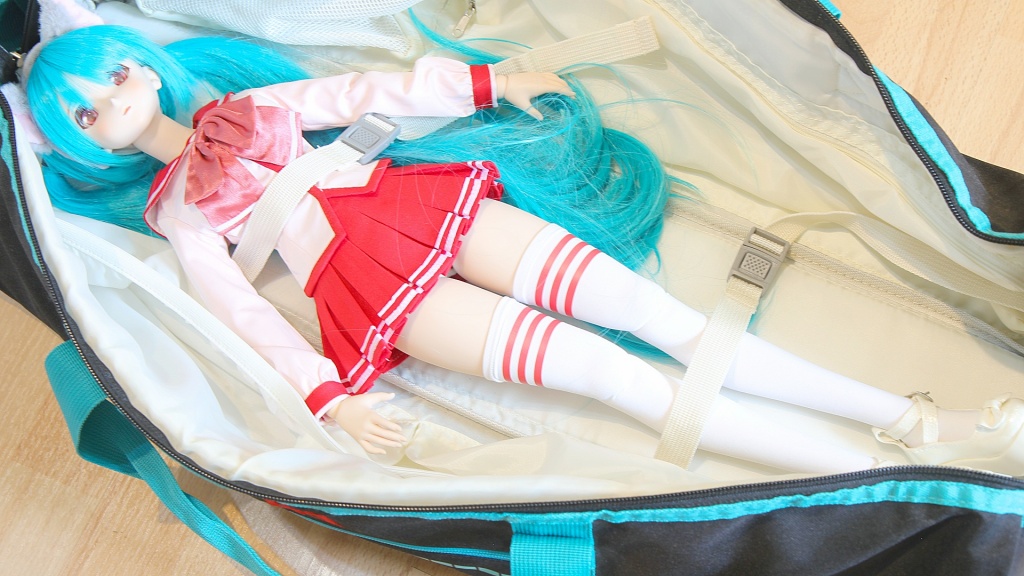 The lining is white to minimise the risk of it staining your doll. There are also a pair of straps to hold your precious doll in place.
You can find the doll sleeping bag here on AliExpress – the vendor is Yiyi Dolls Store. Here's our review of the larger Dollfie carrying case…