Dollfie Volks Kagamine Daughter of Evil Mega Haul
Here's our mega haul from Volks Japan's Dollfie Store.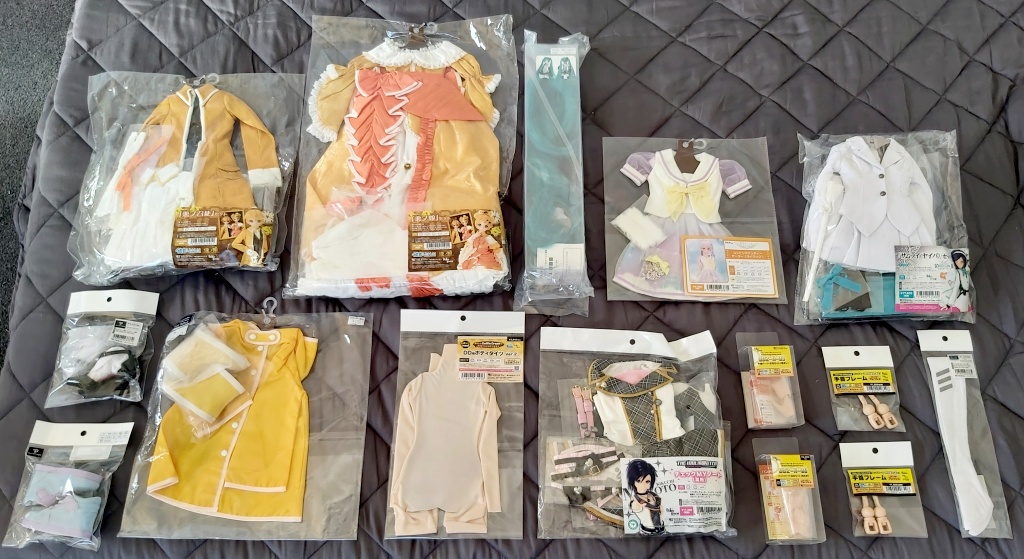 My goodness there's a lot of awesome stuff here.
Top right is the Dollfie Dream 7th Dragon III Yaiba Samurai outfit. This outfit was released back in 2017 but I was lucky to find it up for sale on the Volks website. If you're interested in acquiring their older outfits then keep an eye on their website because they do quite often re-release older outfits from time to time.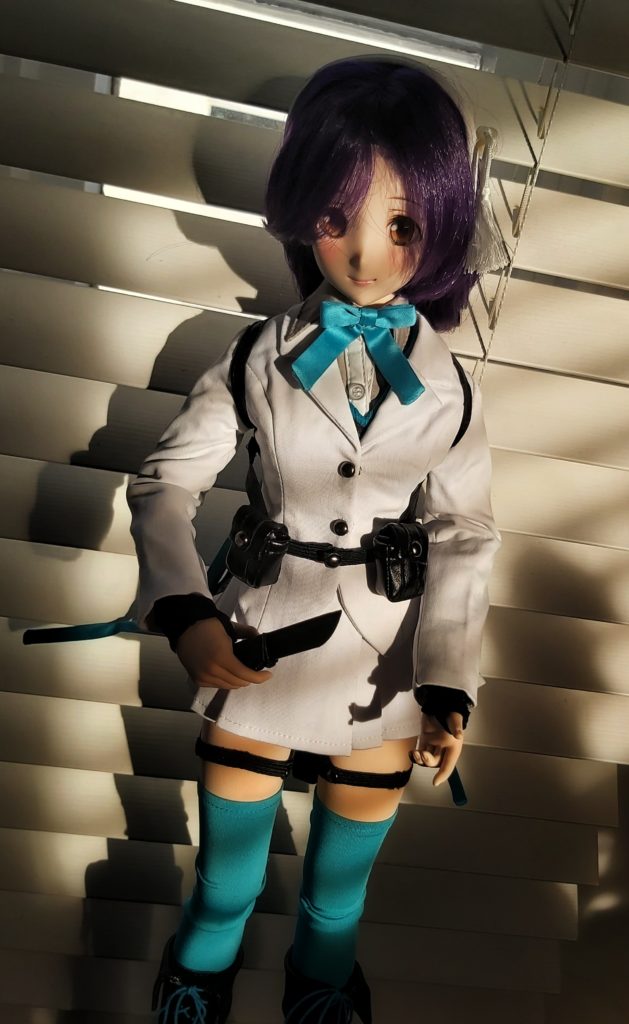 As you will no doubt agree this is a really decent outfit and it's not too noticeable that it's a little on the big size for Dollfie Dream Sister Uzuki.
Second from the left on the bottom is the Volks Bear Raincoat set. It's one of the few outfits that will fit all Dollfie dolls, and is a great wardrobe essential for those wet and blustery autumnal days. Below is a photo of Uzuki wearing the bear raincoat. The only thing I don't really like about it is the hood is really big, and it tends to blow off the top of your girl's head if you're outside on a windy day.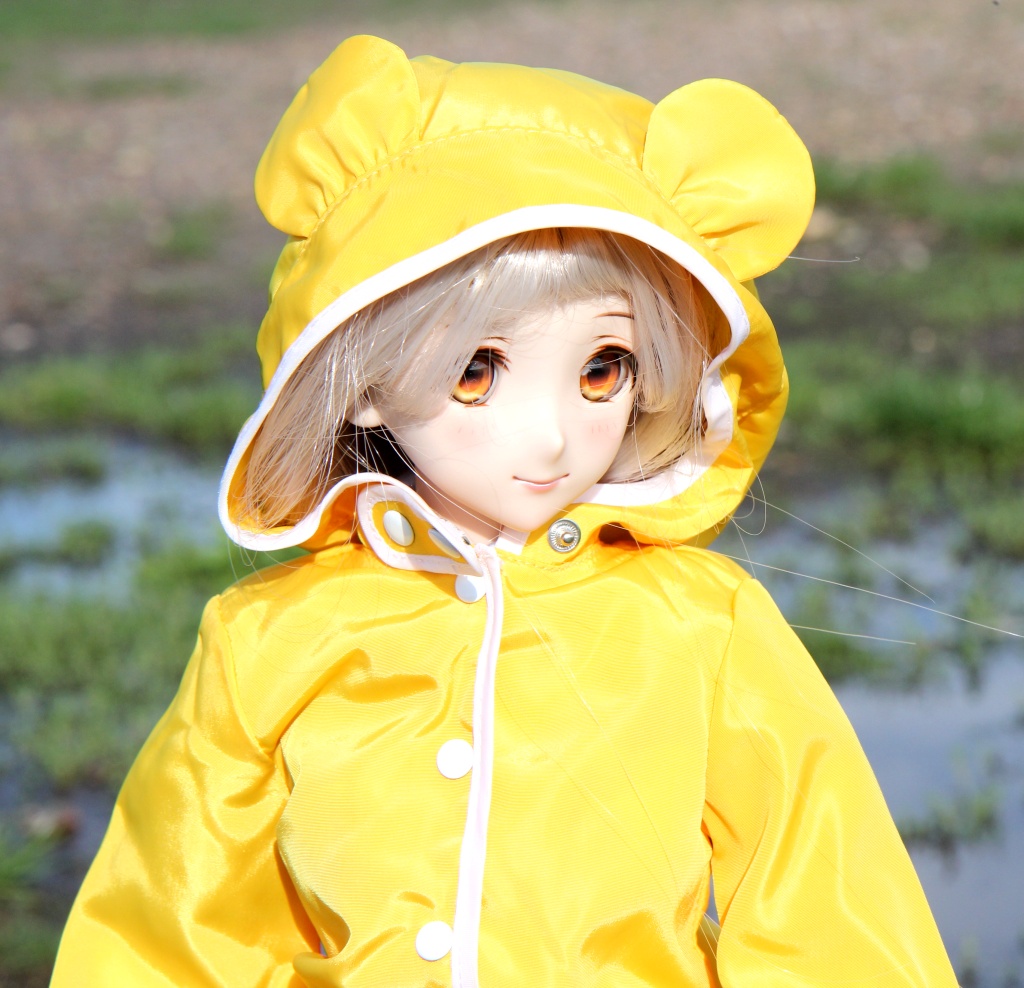 Another great find that's in this haul is the Daughter of Evil and Servant of Evil sets. I don't yet have a boy Dollfie so the Servant of Evil set will have to go to the back of the wardrobe. I do have plenty of girls and Kizuna AI volunteered to cosplay as Rin: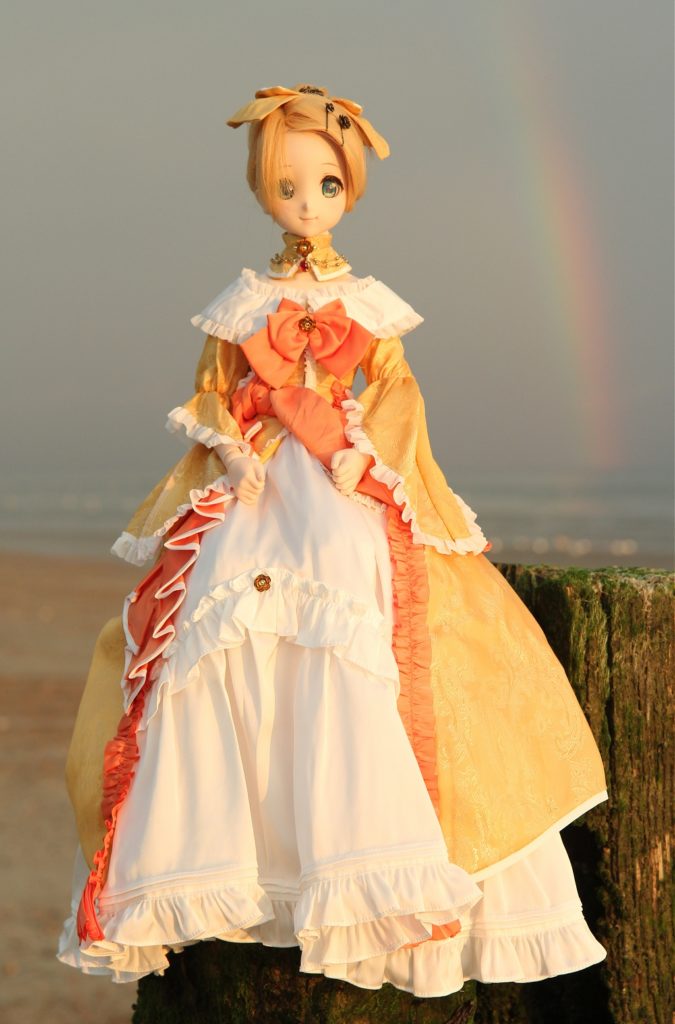 I should just mention the outfit comes with a matching pair of court shoes, but that dress is so voluminous they're not visible.
The other great thing about this outfit is it also comes with the Rin wig. It's not the same as her default wig, but it is a great way to acquire a Rin-like Dollfie given how costly the original Rin is these days (same goes for Len).
Top row fourth from left is the Volks Cotton Candy Sailor outfit. This is a really lovely outfit if you want a sweet kawaii look for your girls. Uzuki is wearing the outfit below as she waits for a train to take her to a cosplay convention. She's also wearing the Melty Medicine socks and the light blue and purple soft shoes that are quite a good colour match to the sailor outfit.
The outfit also comes with the hairpiece – I don't think Uzuki is aware that hers seems to be slipping down her long hair.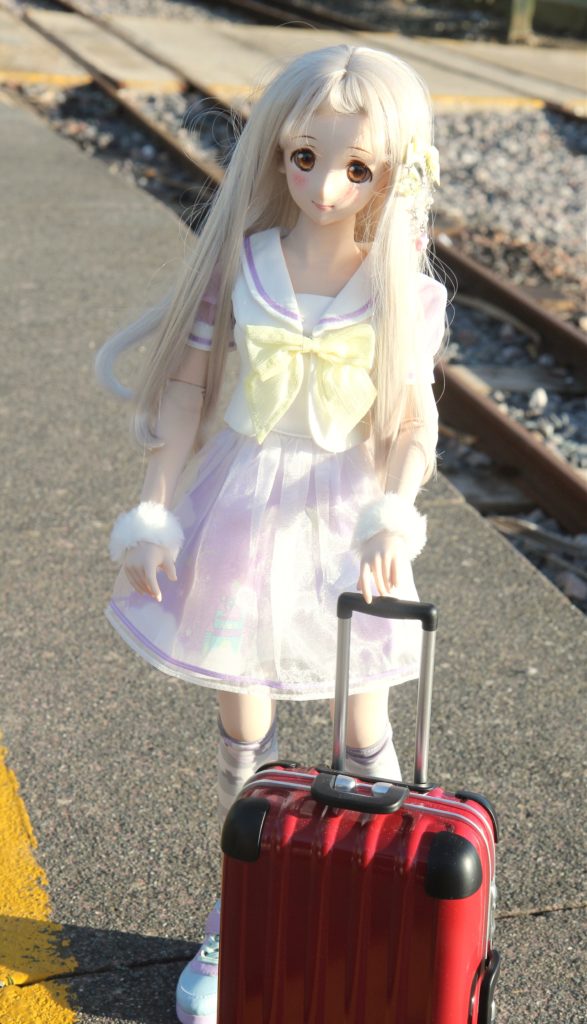 Which one of these outfits is your favourite? Do let us know in the comments below!