Azone Pureneemo BJD's Rem and Ram Have Arrived!
Here's a quick look at two dolls in the Azone 1:6 scale Pureneemo Character Series range: No. 131 Ram and No. 128, which is everyone's favourite anime wifu, Rem.
I was lucky to pick up both from Mandarake in Japan. At the time of writing I was able to pick them up in brand new condition. They're becoming more difficult to find but if you search around the second hand otaku goods stores then you should be able to find them.
Important note: both Rem and Ram were released by Azone twice. The original Rem is No. 110 and Ram is No. 112. They were both released wearing more of a traditional Japanese maid outfit rather than the black, white and purple outfit the girls wear thoughout the Re:Zero Starting Life in Another World anime TV show.
As always my goods from Mandarake arrived beautifully packaged: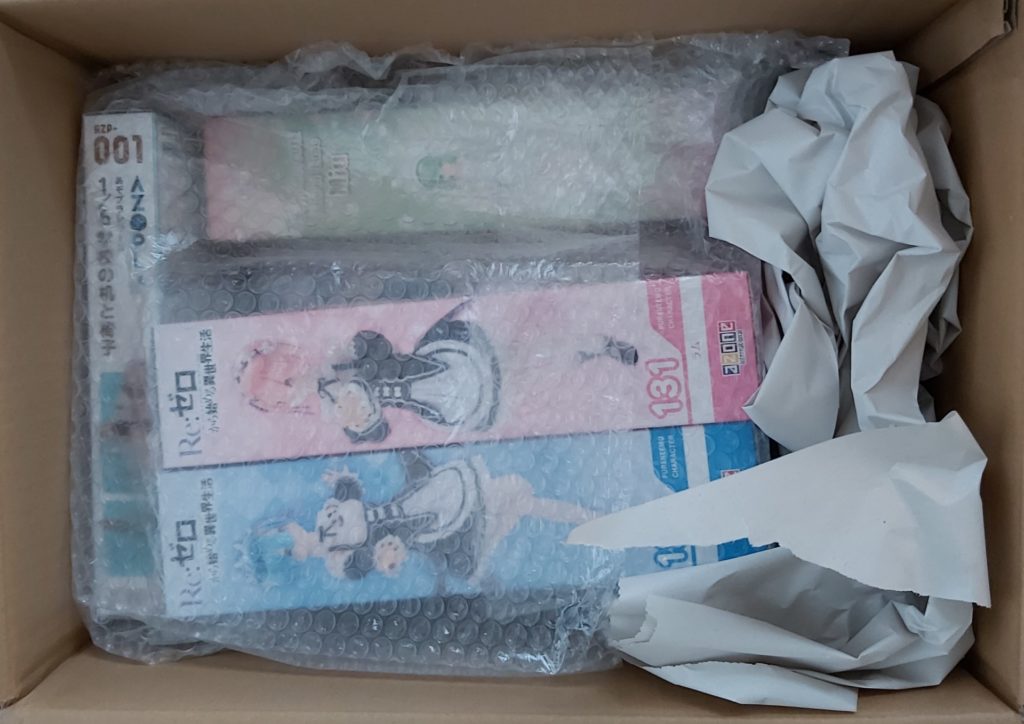 Here's Rem. I really love the Pureneemo packaging – it's easy to get the girls out and put them away again to keep them in perfect condition.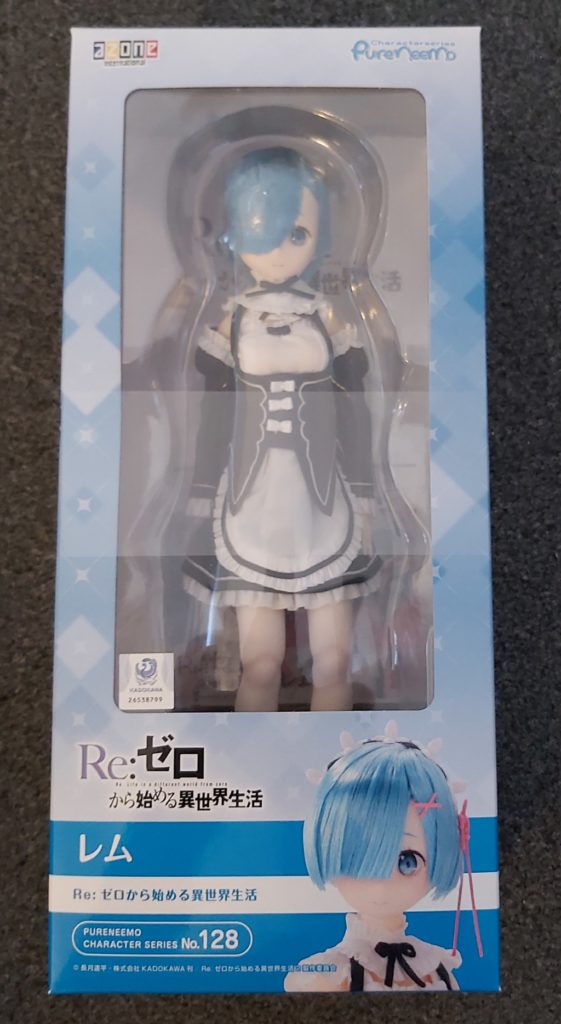 Here is Ram. A nice touch is the girls' packaging matches their iconic hair colours.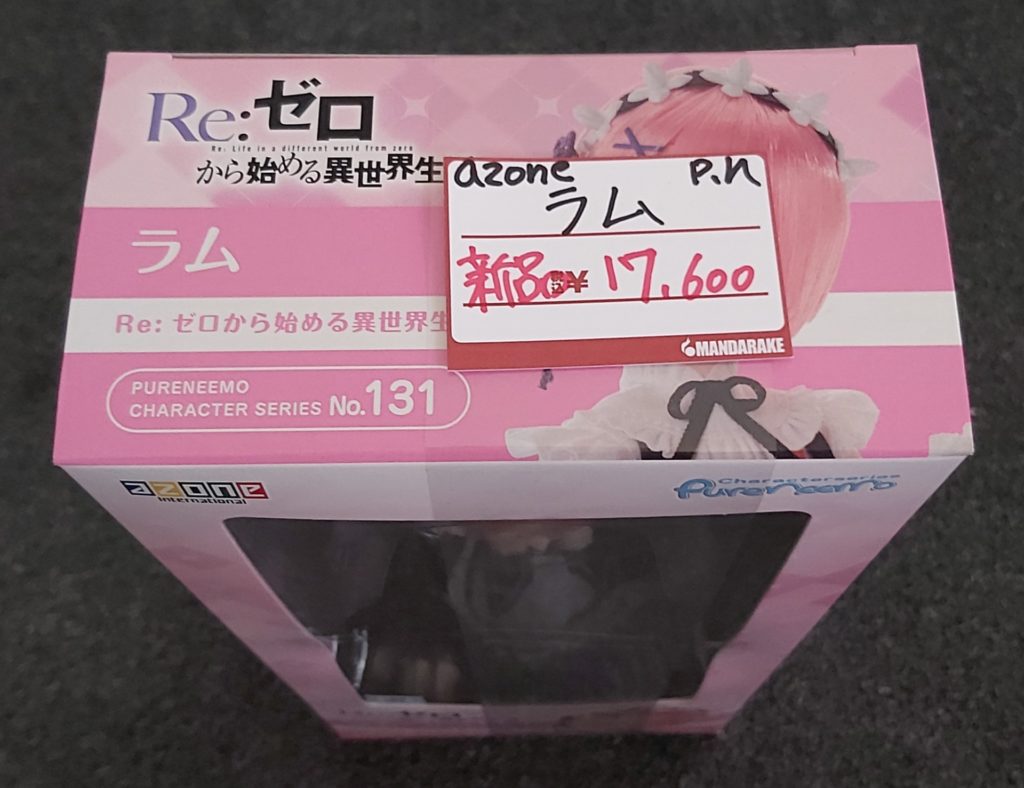 And ouch – these girls were not cheap! I paid 17,600 Yen for each of them, plus shipping and a 20% customs fee on top of that. I won't even mention my bank's foreign exchange currency charges too.
Are they worth it?
Absolutely!
I think both of these dolls are fabulous. They should also appreciate in value over time as Re:Zero has proven to be one of the most iconic anime shows of the 2010's. Personally I think it lost its way in the second season, but the scenes with Rem and Ram in the first series are easily the best parts of the entire show.
Back to the unboxing, and here's Ram in the process of being unboxed. I love how all Pureneemos have a cellophane loop around their heads which keeps their hair style's squished up until you remove them from the packaging.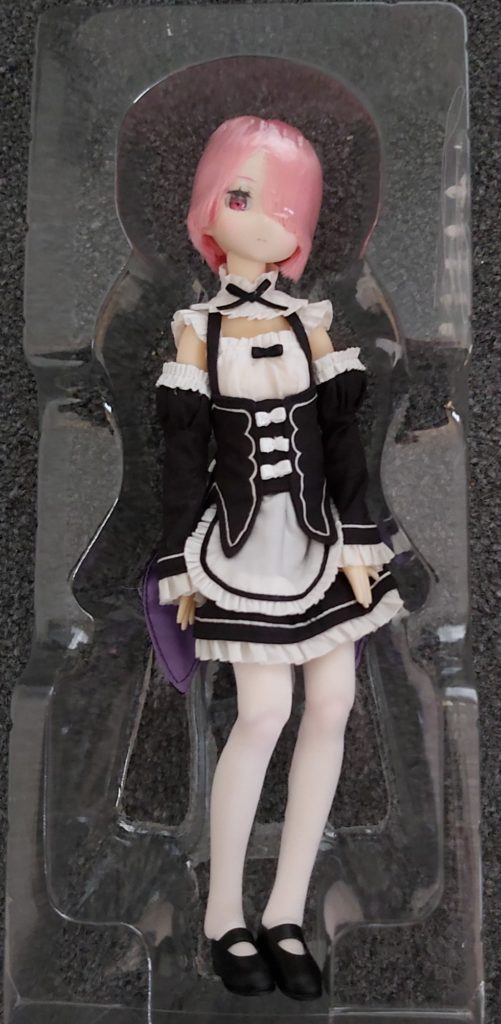 Another downside to these girls is that they don't come with a tonne of accessories, like some other Pureneemos do. For example one of my Pureneemos came with 9 sets of hands, but Rem and Ram don't come with any additional hands.
I should just mention that both dolls come with their famous hairpieces. Unfortunately I've not yet got around to fitting them. This is because needles are involved and the instructions are only in Japanese. It's definitely on my list of TODO's, but as you might imagine that's a pretty long list.
Both girls are on the Pureneemo Emotion body. This makes them super poseable and kind of Figma-like. The great thing about them is it's so easy to pose them in a free-standing position (even outside)…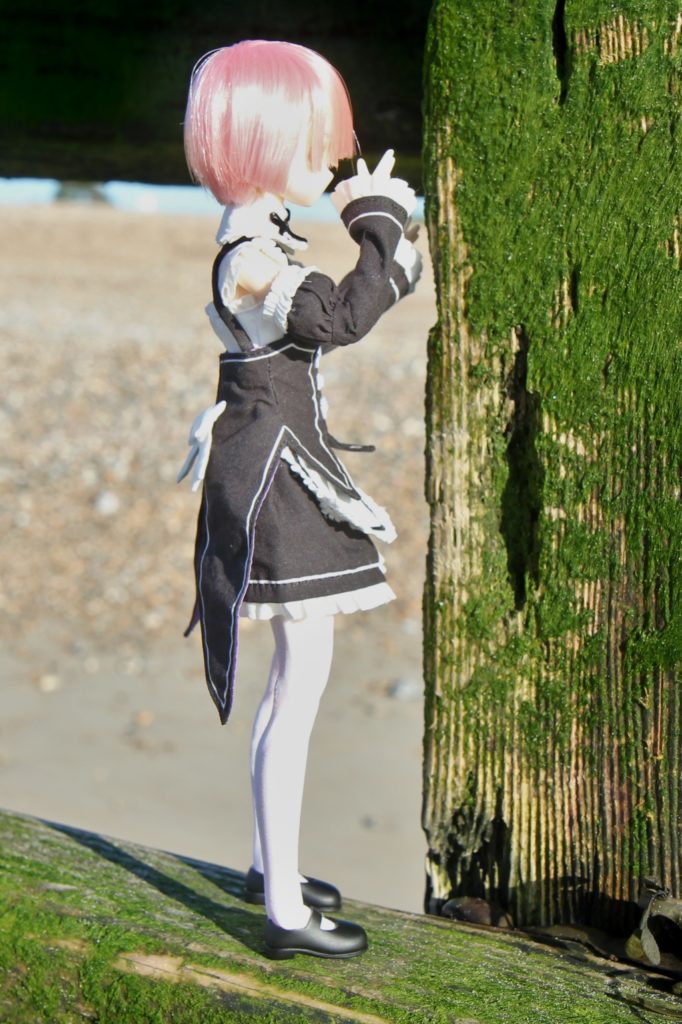 And the downsides to these dolls?
The first issue I've found is that their trademark hair partings are somewhat difficult to maintain, especially if you want to travel around with your girls. As you can see my girls' partings are somewhat ruined and need a really good combing session (especially Ram):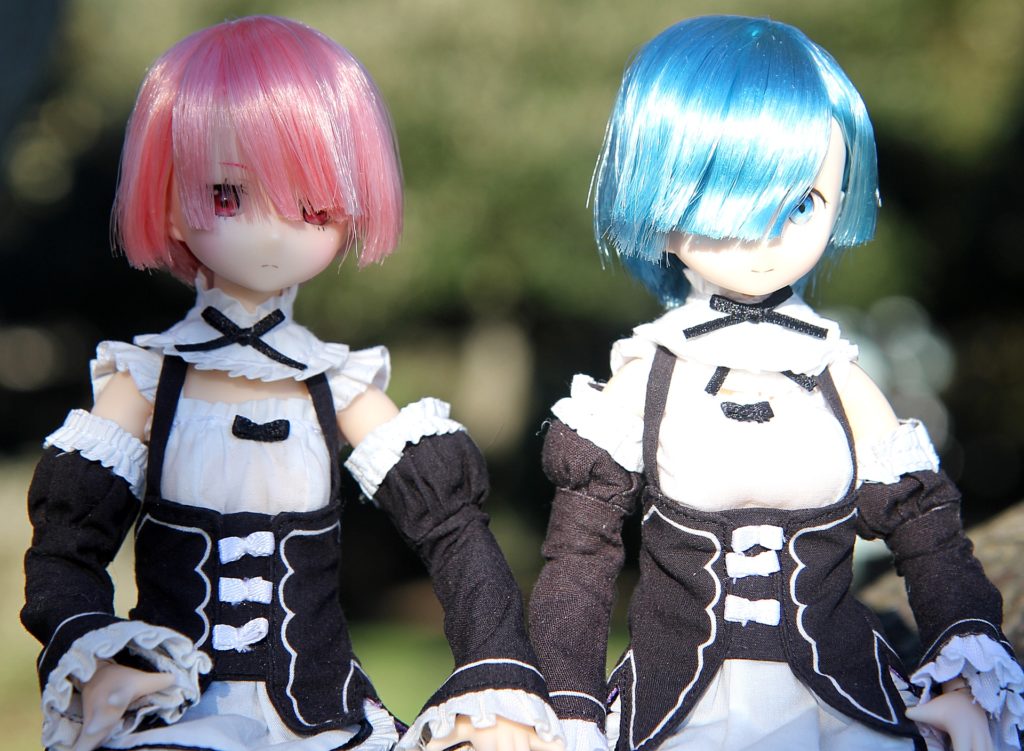 Another minor irritation is that their feet don't always seem to want to stay connected via their ankles to their legs. I think this is a problem with other Pureneemos too, especially the ones who wear shoes and not boots.
But that is really just a minor thing. I will say that if you're used to collecting figures then these ball-joined dolls are a great place to start getting into the doll hobby. They're similarly priced to high end figures but are incredible poseable and you can also put them in different outfits if you want to.
Incidentally neither of these girls has a removeable wig as their hair is implanted into their heads. So they're quite different to the larger Dollfie Dream ball-jointed dolls I also collect.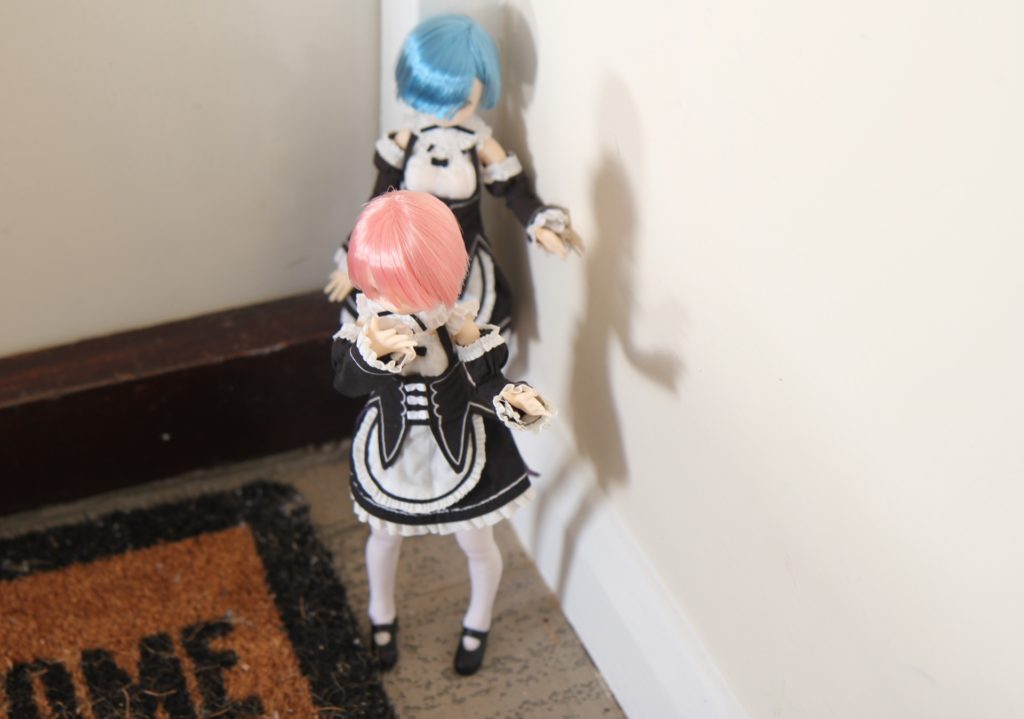 I should also mention that Emilia is also available in Pureneemo form. She's also been released twice. Sadly they haven't made either Petra or Frederica. Felix Argyle would be an awesome release too given the potential interest in this interesting transgender character.
So if you're a fan of Re:Zero and want a couple of VERY cool merchandise items related to the show then I can highly recommend getting hold of Pureneemo Rem and Ram. I just wished I'd bought the Dollfie versions of them when they were on sale at a reasonable price!